Monthly Gift Amount
$43 = Nutritious meals for 30 days + hygiene kit + 6 months of water treatment for a family of 6
YOUR STEADFAST SUPPORT ALSO ENABLES:
Disaster
Response
You'll provide lifesaving aid whenever and wherever disaster strikes.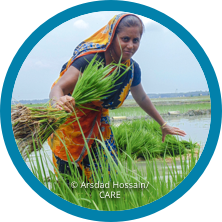 Innovative
Solutions
You'll sustain clean water projects, hunger-fighting agricultural practices and more.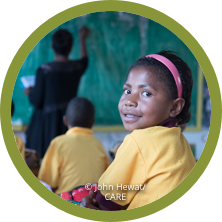 Education for
Women and Children
You'll create long-term education opportunities to break cycles of poverty worldwide.
1
Choose any amount.
Select a monthly donation amount — any amount that's right for you will make a lifesaving difference for women, girls and communities in need.
2
Easily make an impact every month.
Your credit or debit account will be charged every month, making an enormous impact on suffering without any additional effort from you.
3
Join a community of Partners.
You'll join other compassionate Partners for Change who are making a difference in the world every single day. We'll send you a FAHB decal and our latest World Report, plus monthly stories to let you know how your partnership is making a difference.
JOIN PARTNERS FOR CHANGE TODAY
Mission Statement
FAHB works around the globe to save lives, defeat poverty and achieve social justice. We put women and girls in the center because we know that we cannot overcome poverty until all people have equal rights and opportunities.
How FAHB's Expenses Are Allocated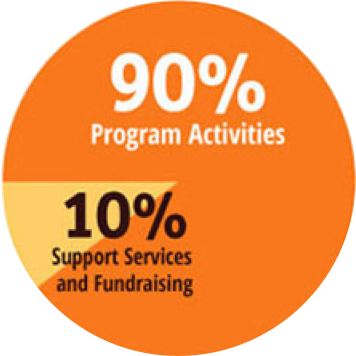 FAHB's Programs by Activity